3 Display Worthy Cherry Blossom Art DIY
Making display worthy Cherry Blossom Art couldn't be easier with these how-to posts and videos from the Bloggers: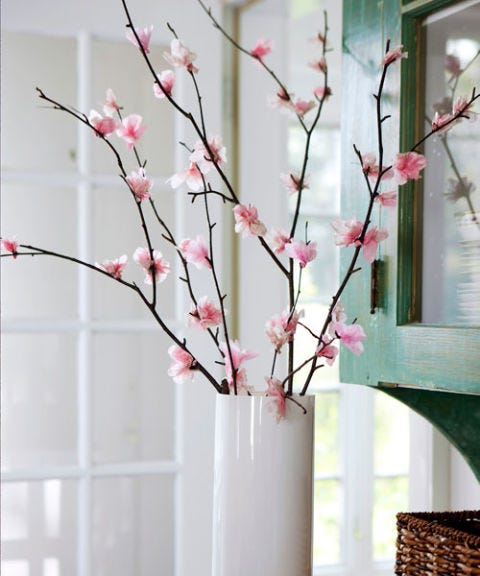 Make a lifelike Cherry Blossom display
I found this image from Good Houskeeping but without a tutorial, so I hunted down a blog post detailing how to make delicate tissue paper cherry blossom flowers from Practically Functional Blog
Freeform brush paint a Cherry Blossom branch in bloom. I love how forgiving painting branches is and how the Cherry Blossom colors range from the palest pink to a dark grey hue.
Make 3D Cherry Blossom canvas art for your walls using paints and air dry clay. Make a few of them and create a vignette of Sakura blossom art
Be inspired!
~ Tala